What Would Michelle Obama Wear?
Adulting can be hard. Can I just go back to kindergarten when my only worries were catching the latest episode of Blue's Clues and playing dress up?
I had an interview today at General Motors (GM) for a Digital Chat Advisor position. My past few interviews have been for retail jobs, so of course I was able to dress more trendy. Obviously today was a change of pace, so I had to put my professional face on.
Whenever I have to get dressed up, I usually think, WWMOW. What Would Michelle Obama Wear? The First Lady always looks so classy and put-together, so I try to channel her poise and confidence with my dressier 'fits. Now while my look may not have cost nearly as much as hers, I think it was a pretty good adaptation!
I would have to say that my most favorite piece from today would have to be my coat. Long coats and trenches are perfect staples to have in the colder months, especially in this camel color (it goes with everything!). I was lucky enough to get this baby for $13 from a thrift store last year, so I didn't have to break the bank on one from the mall. If you're still on the hunt for one, I would definitely recommend going to your local Salvation Army or Value World to look for one before you purchase one online or in a department store. You just might score big like I did.
From my perspective, I think the interview went well. The most interesting thing about this whole thing is that this isn't a job that I chose to seek out myself. A recruiter came across my LinkedIn profile and emailed me about the position and set me up with the interview. I've heard of a few people being contacted about jobs via LinkedIn, but I never thought that it was something that would actually happen to me. So to all of you that use the service...make sure you keep those profiles updated! And to those who don't...make one!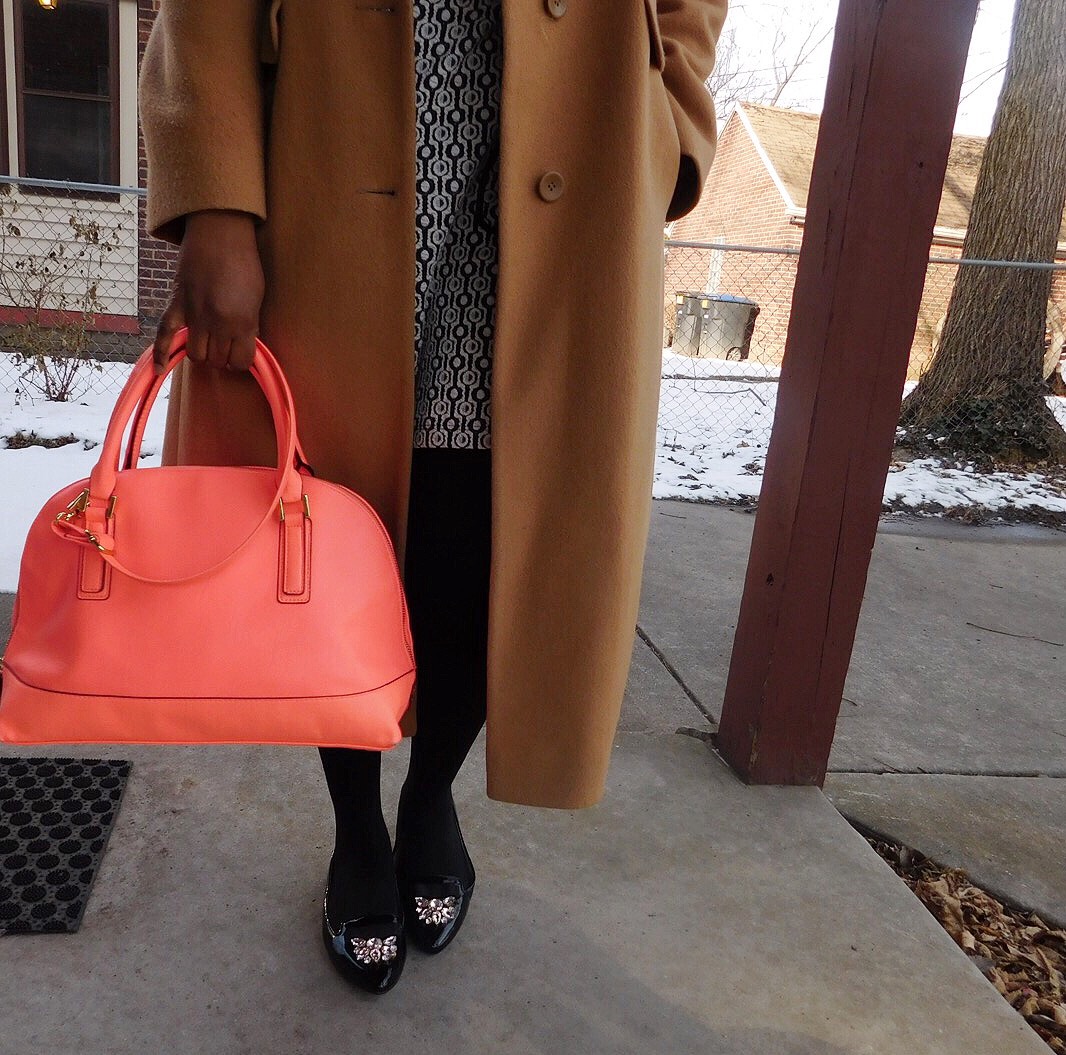 I should be hearing back within a few days about whether or not I got the job, so as usual, I'll be sure to keep you guys updated. Until then, I'm going to keep applying to other places to see what happens. Wish me luck!
Outfit Details:
Coat: Thrifted (link is to an alternative) // Dress: ASOS
Flats: Michael Kors // Purse: Target